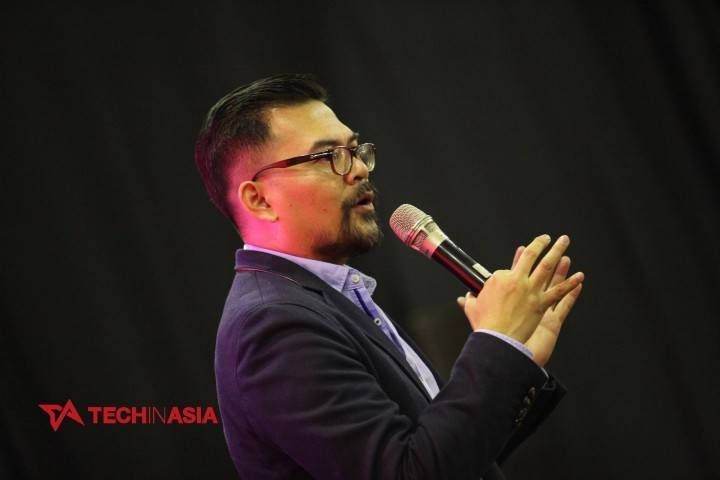 Roy Simangunsong, country business head at Twitter Indonesia, speaks at the Tech In Asia Jakarta 2015 conference.
It's happened so often that we don't even realize just how unusual it is: a story breaks first on Twitter before it hits the usual media channels. With increasing regularity, we've seen the knee-jerk reactions of the rich and famous explode on Twitter, before gossip columnists create entire stories around this 140-character exchange.
"Twitter is conversational," says Roy Simangunsong, Twitter's business head for Indonesia, at the recently concluded Tech In Asia Jakarta 2015 conference. "Twitter is talking about what's happening now, live. If you want your product to be known, it has to be live and open to the public."
If you're a bootstrapping startup looking to get the word out with a barely-there marketing budget, chances are you've been trying to leverage the power of Twitter at the lowest possible cost (free). Luckily, Roy was on stage in Jakarta to share some key marketing tips on how to up your Twitter game when it comes to engaging with a huge audience.
1. Twitter is live and public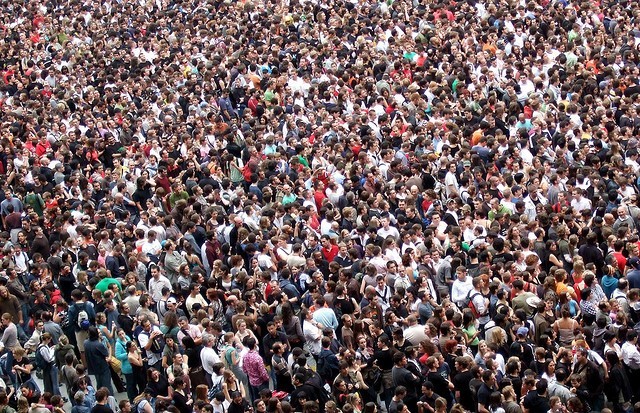 Picture credit: James Cridland
Twitter is most powerful when there's an open and public discussion. This works both ways though, as complaints tend to get amplified as well. But in order to create the most reach, the best thing you can do is engage your audience in an unrestricted and live discussion.
"There are two patterns we see in Twitter conversations; one is continuous conversations that happen every day and impressions are mostly level. The other is the sudden peaks that occur based on live events or trending topics," explained Roy. "For example, the continuous conversation for everyday fashion sees around 80,000 to 88,000 impressions per day in the US, but for the dress viral phenomenon that happened earlier this year, we saw up to 267,000 impressions in a single day."
2. Piggy back off conversations already happening
Not everything you try on Twitter is going to end up going viral. But you don't have to try to either. A much easier way is to piggy-back off of existing conversations.
Two years ago, Oreo did the exact same thing, by inserting their brand into the existing conversation around the blackout at the Super Bowl.
Power out? No problem. pic.twitter.com/dnQ7pOgC

— Oreo Cookie (@Oreo) February 4, 2013
It's this sort of thing that Roy encourages marketers to exploit. 
"Conversations are already happening everyday," says Roy. "You just have to figure out how to add to the conversation with your brand in the middle of it."
3. Be involved with major events
Sometimes you can predict certain trends before they happen.
"Ramadan is a huge conversation in Indonesia. With 8.2 billion impressions, it is the second largest contributor of impressions worldwide. One-fifth of the total global conversation during Ramadan comes from Indonesia. Is your brand part of this conversation?"
It's a salient question Roy asks, that perhaps many brands do not fully consider. From my own experience on working in advertising in the Middle East, media consumption skyrockets when people fast, just so that they can get their mind off of their hunger. But does Indonesia have any other events that marketers can build on?
"Independence Day is also big. This year, 440,000 tweets came on August 17 (Indonesia's day of independence) and it was the second most trending topic globally," says Roy. "In Indonesia specifically, 76 percent of people use Twitter daily, and 81 percent of them through their smartphones. Indonesians love to have conversations online, and Twitter is helping facilitate that in real time."
4. Veni, Video, Vici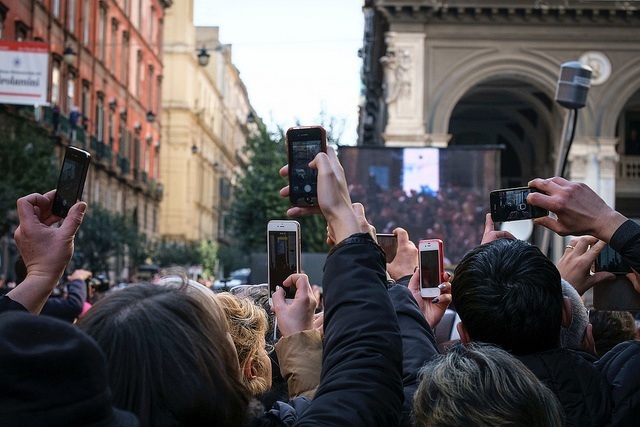 Picture credit: Raffaele Esposito
Twitter is not just text though. While the service began as a 140-character platform, it has since grown to include video, GIFs, viral video via Vine, and live streaming via Periscope. In short, video is a key growth driver for the company while also pushing up engagement with users.
Roy explains that mobile video is to grow 13x by 2019, and that Twitter experienced 150x video views growth in the last 12 months alone. "The emotional response towards video is much higher. It's the same as receiving a personal letter. We're seeing established publishers use Periscope to review products and conduct interviews. With six times more retweets than photos, video is not just being watched, but is engaging people to flock to brands to unlock more content."
5. One brand, one voice
Overall, probably the most important piece of advice Roy distilled to the room of over 100 people was that branding is extremely important when it comes to connecting with an online audience. It helps to build an online persona and makes it easier to have a conversation with your fans online.
"It's difficult to push performance without establishing a brand," says Roy. "It can be done, but it's much easier to do so after you have built trust with your audience and they are willing to listen to you."
Twitter is, after all, a one-to-one conversation, and even if you are a brand, you have to communicate with a single voice in a personal way.
Do you have any Twitter hacks to share with the community? Any Twitter success/horror stories from your past? Let us know below!